Imogen Cunningham: Platinum and Palladium
Imogen Cunningham: Platinum and Palladium
Introduction by Elizabeth Partridge
Excerpts from an interview with Imogen Cunningham conducted by Rondal Partridge
Academy Award nominated documentary by Meg Partridge
10 bound platinum prints including 1 frontispiece portrait by Rondal Partridge,
1 vintage silver print, 1 platinum print printed by Rondal Partridge (son), and 3 loose platinum prints
Edition: 35 numbered copies.
18 x 14 inches
Handcrafted in New England
I never photograph ugliness. I am afraid I am a little too aesthetic to be anything but old-fashioned. I agree to that. I let myself be old-fashioned, why shouldn't I? I have a formula for how to make a good photograph; I think that in order to make a good photograph, you have to be enthusiastic. That is, you have to think about it, like a poet would.
I think everything you do is something of a contribution, unless it's no good. Then you better hide it. What I like to see about a photograph, is everything smoothly in focus—or if it's out of focus, for a purpose. And, the quality and gradations of value, rendered, more nearly and accurately in a smaller photograph. I don't mean tiny, but I mean, not too big. I think still photography has more of an aesthetic appeal, that is the single photograph.
- Imogen Cunningham,
excerpt from an interview conducted by Rondal Partridge
(included in Platinum and Palladium)
Imogen Cunningham: Symbolist
Imogen Cunningham: Symbolist
Poetry and Prose by William Morris
Introduction by John Wood
Printed letterpress on handmade Twinrocker paper
3 loose Imogen Cunningham Turst prints printed in gum arabic:
The Dream, 1910; Veiled Woman, 1910; and The Wood Beyond the World, 1910.
9 bound Imogen Cunningham Trust Prints, including 1 frontispiece nude self-portrait,
of Cunningham's early Symbolist work from 1905-1915.
Edition: 45 copies
18 x 14 inches
Handcrafted in New England
In 2012, 21st Editions and the Imogen Cunningham Trust announced the first in a trilogy of books on the work of Imogen Cunningham. Imogen Cunningham: Platinum and Palladium was announced in March and sold out within days.

Imogen Cunningham: Symbolist with Poetry and Prose by William Morris is the second book in our trilogy on one of the most important women in the history of photography. The pairing of Morris is appropriate because of his influence early on in her career while she was creating her iconic Symbolist works. The thirteen Imogen Cunningham Trust prints are in the lavish gum-arabic and platinum processes which were popular at the time of their creation.
Imogen Cunningham: Family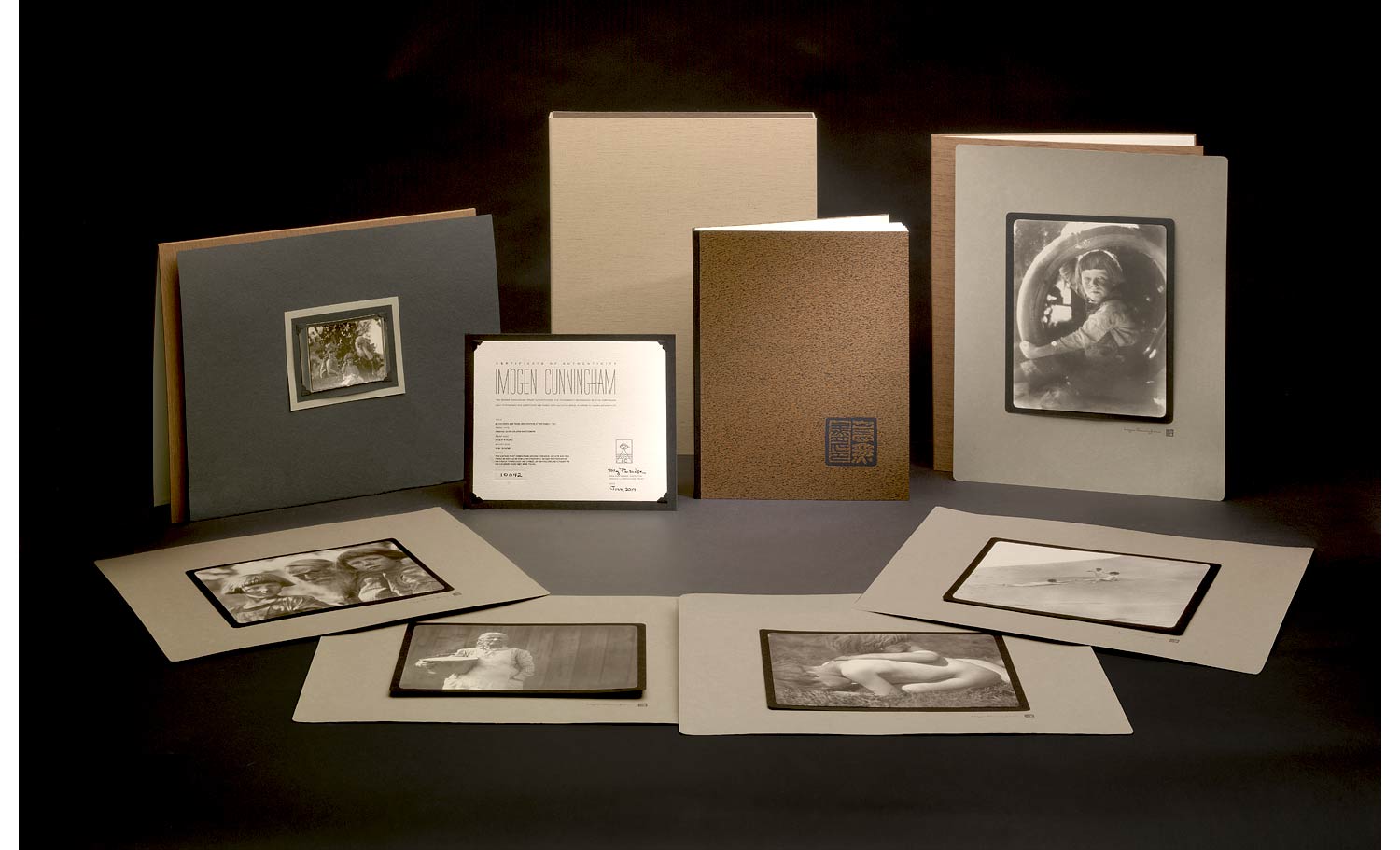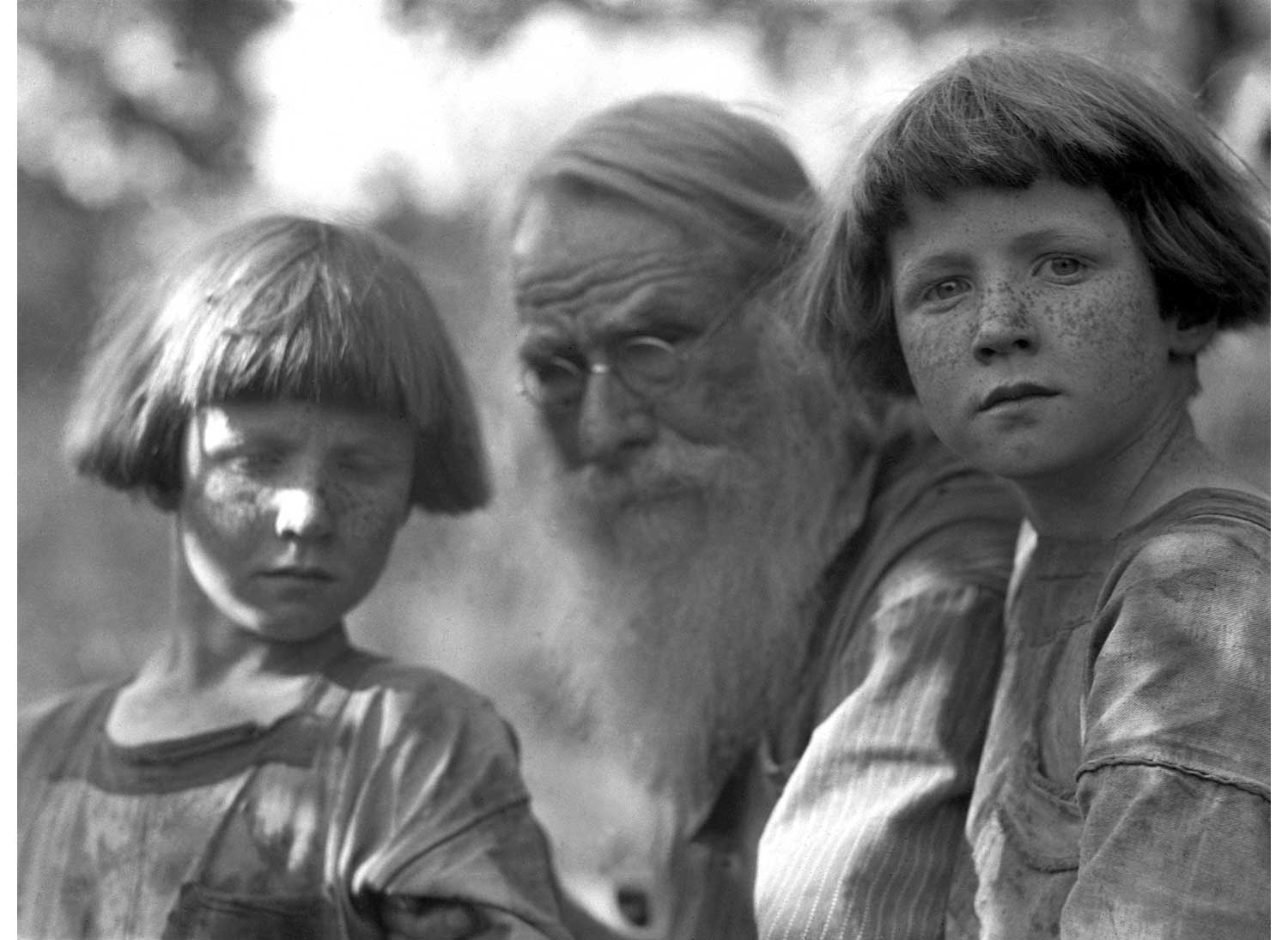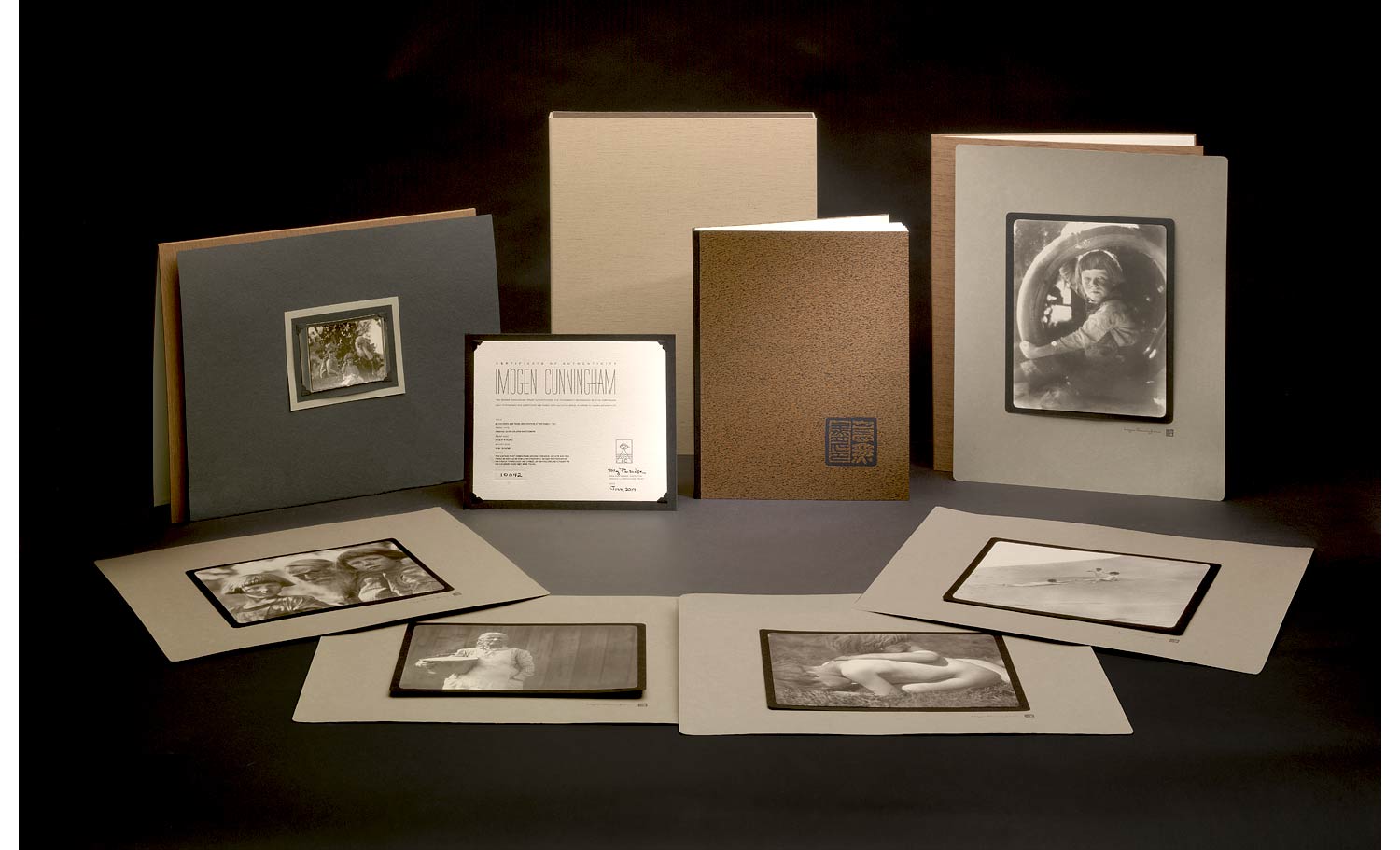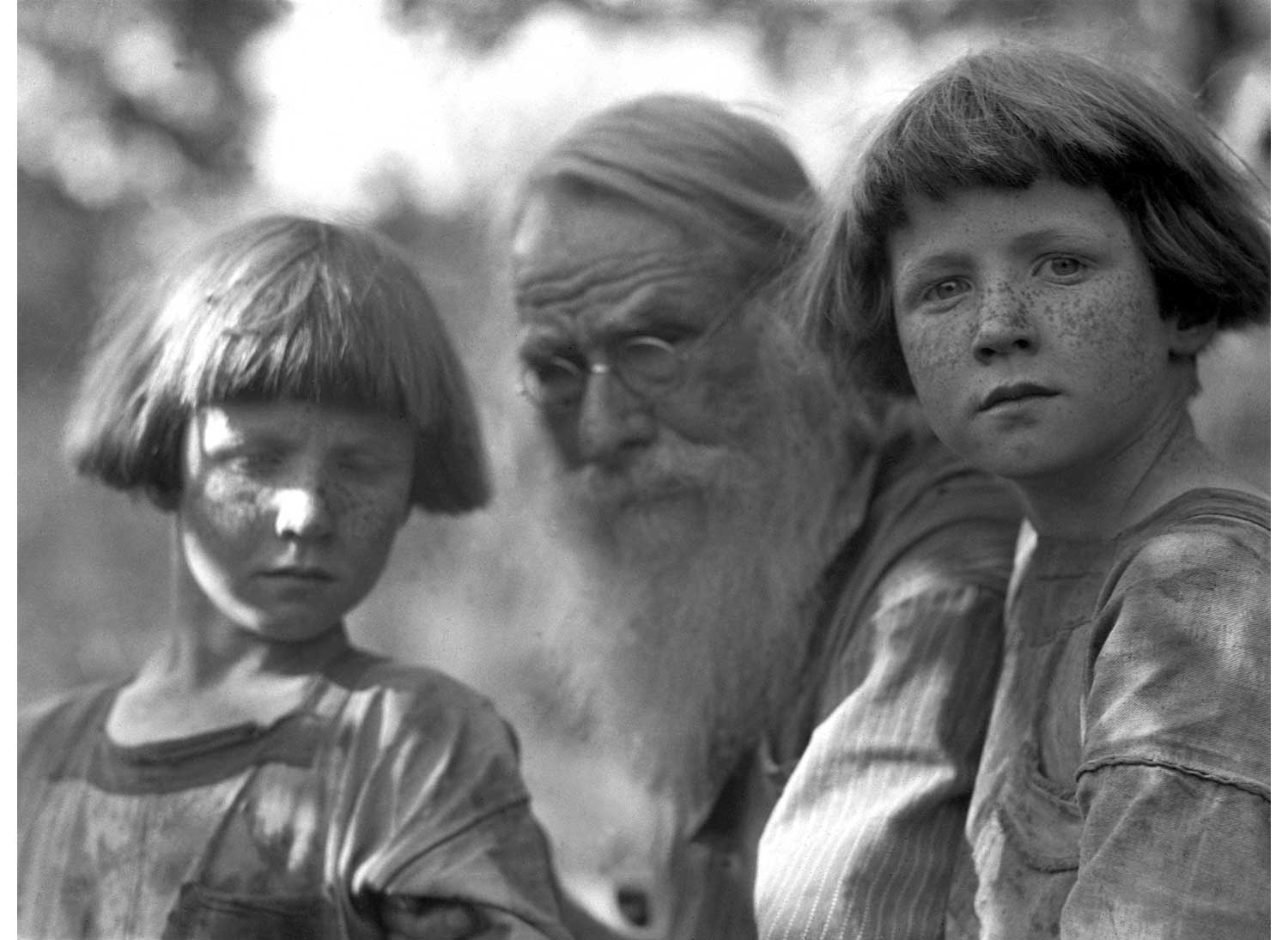 Imogen Cunningham: Family
Introductory text by John Stauffer printed letterpress
1 vintage silver gelatin print from Imogen's personal estate
5 loose Imogen Cunningham Trust prints
15 bound Imogen Cunningham Trust Prints
Hand sewn binding with hand painted and stamped metallic paper with black goatskin
Edition: 42 copies
Handcrafted in New England
Cunningham's family series are the least known aspect of her work. Indeed many of the images in this book have rarely been exhibited or published. It is a curious neglect, for portraiture was Cunningham's "first love and foremost specialty," and critics often refer to her portraits as her greatest accomplishment while also acknowledging her breathtaking range. "I've tried my best to sell people on the idea that I photograph anything that can be exposed to light," she frequently said. Family illuminates and informs her entire oeuvre. These images reveal her obsession with finding "beauty in the commonest things," transforming life into art.
from the introduction by John Stauffer