John Wood - The Imponderable Heart of Meaning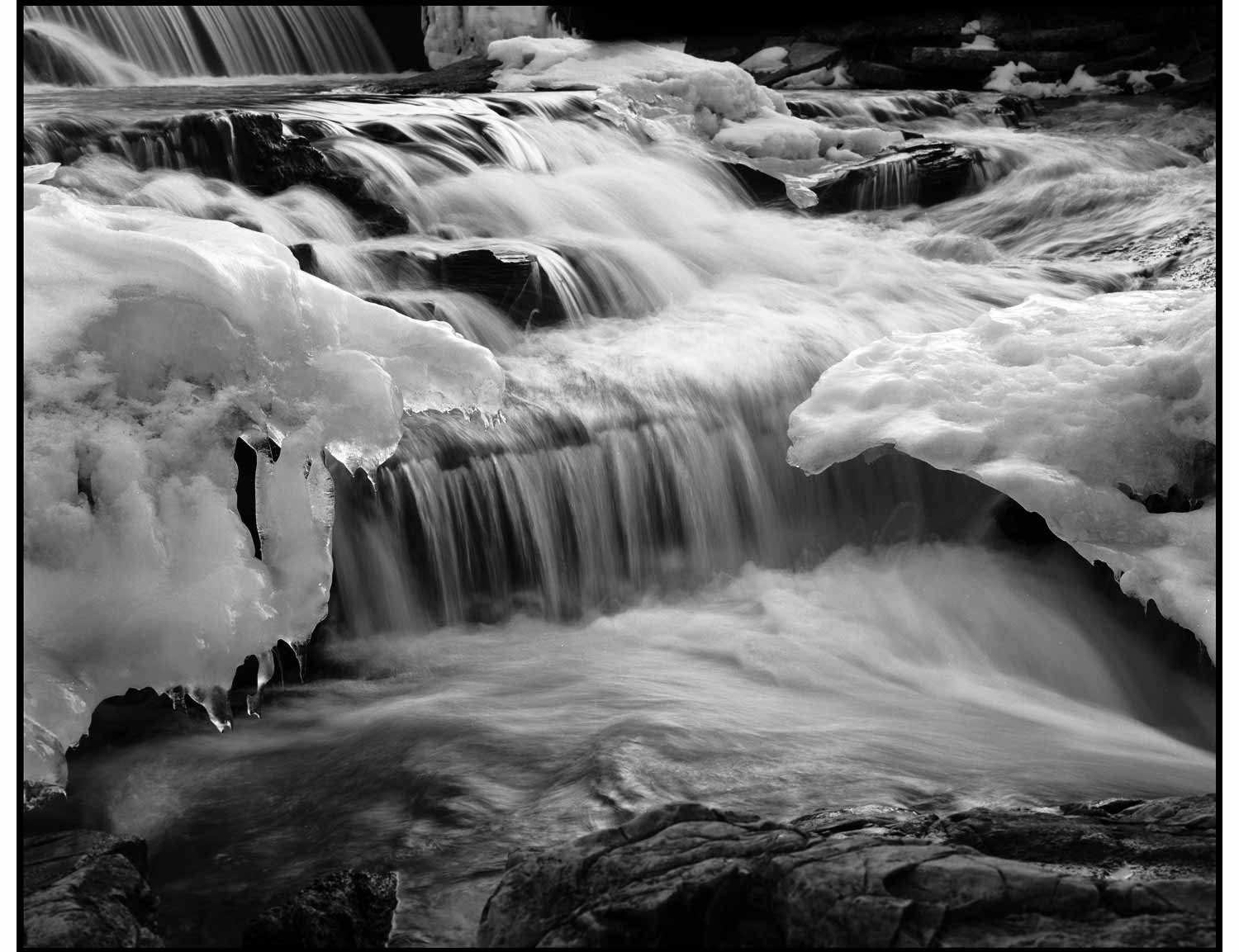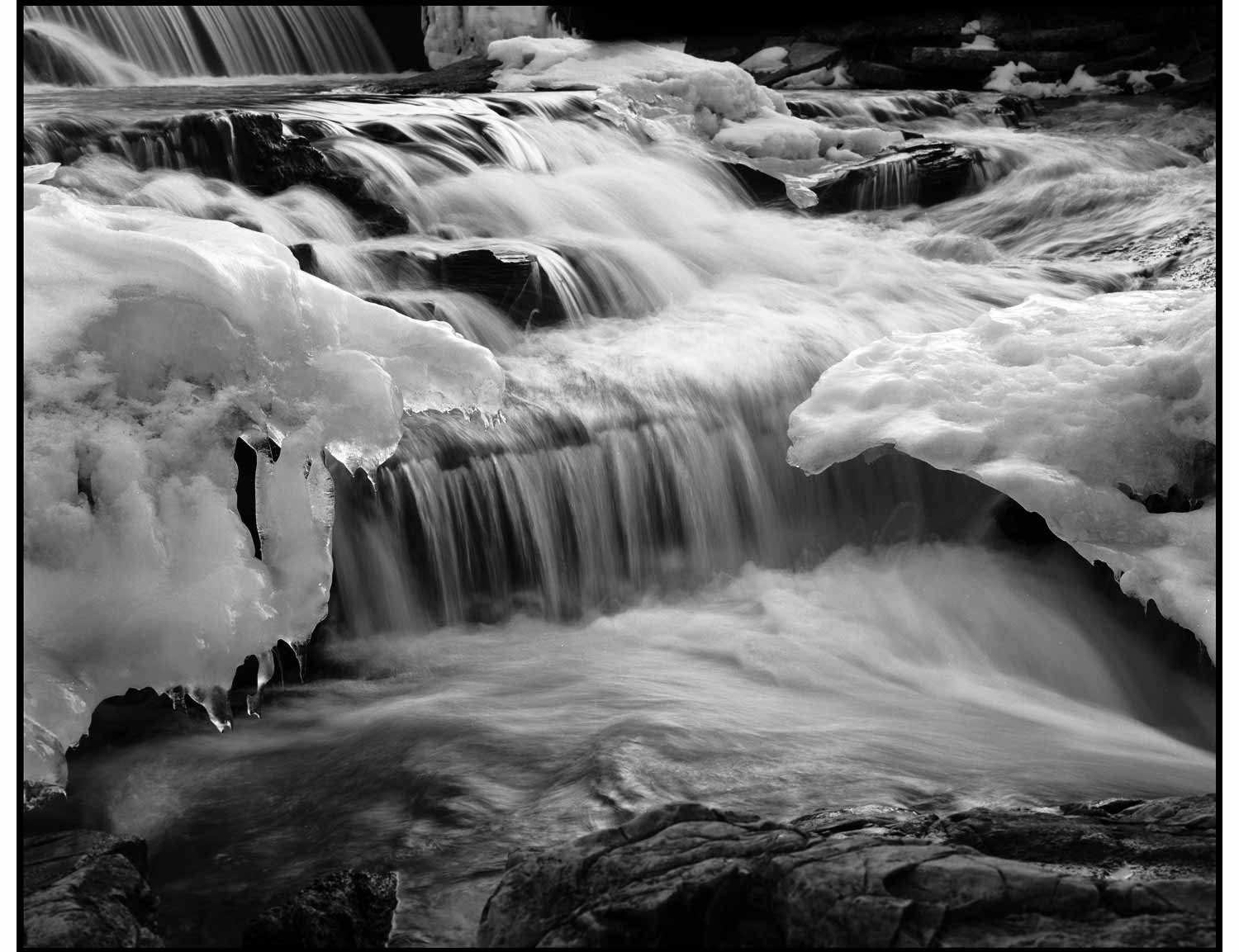 The Imponderable Heart of Meaning
Poems by John Wood
Photographs by Steven Albahari
This marks our sixteenth year and fiftieth title
Edition: 20 numbered and 2 publisher's copies
13 bound, plus 5 free-standing, fully signed platinum prints
13 x 15 inches
Handcrafted in New England
Though I have been writing poetry for over half a century, I cannot say I know where poetry comes from, but I know it is very hard to make a poem from a work of visual art. I said I'd try and with a great box of Steve's prints before me, I was surprised to see how words quickly started to appear and shape themselves into lines and eventually poems. In every case it was his visual magic that inspired the poem. So these poems are a real monument to our years of friendship and work together. -John Wood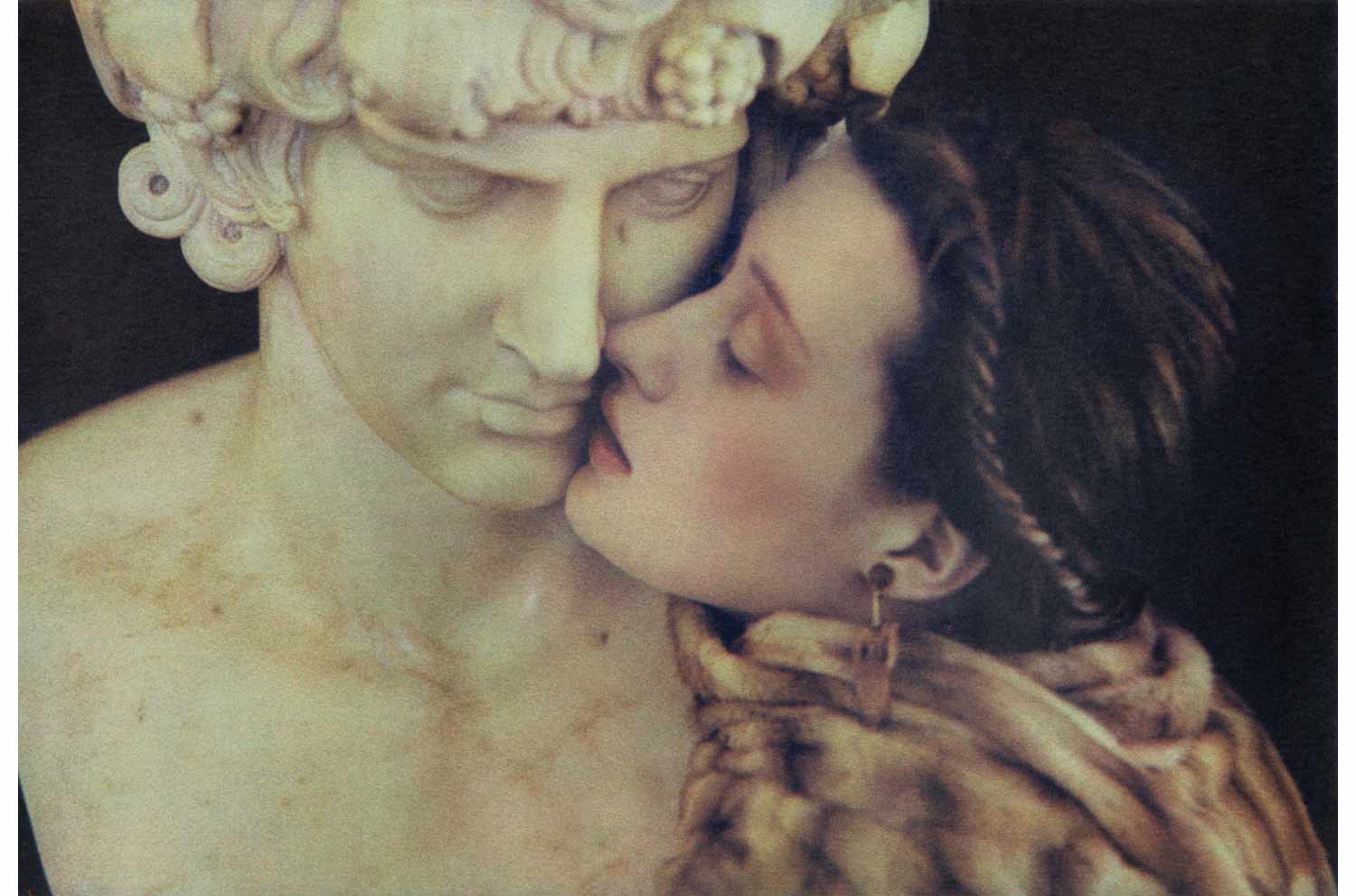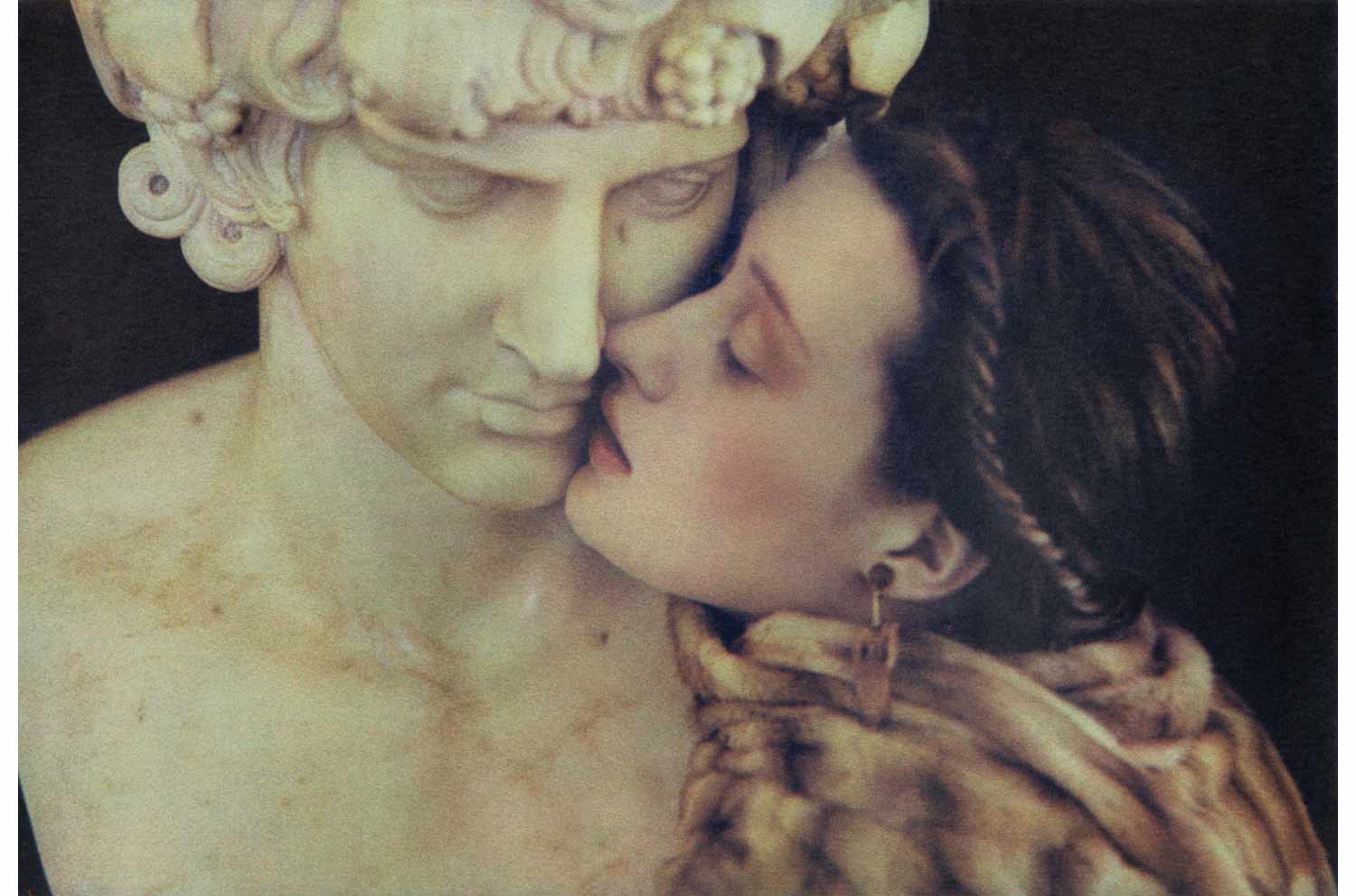 Fashion
5 Fresson prints mounted in free-standing presentations covered in silks
from designers such as Vera Wang, Marc Jacobs, Ralph Lauren,
Oscar de la Renta, Carolina Herrera, Pucci, Valentino, and Roberto Cavalli.
Edition: 19 numbered copies, 1 artist copy and 1 publishers copy
Fresson prints: 12 x 9 inches (signed and dated)
Print folders closed: 17 x 12 x 3/8 inches
Presentation box: approximately 18 x 13 x 3 inches
Accompanying book of Sheila's sketches and letters: 11 x 8 1/2 inches
Introduction by John Wood
Handcrafted in New England
Metzner's devotion to beauty and to art has brought us back to the body, to Apollo, Berger, Modigliani, Paglia, and to Yeats. But more importantly it has brought us back to the greatest faith, the rapturous, life-changing "faith of love" through art. -John Wood
John Wood - Cracked: The Art of Charles Grogg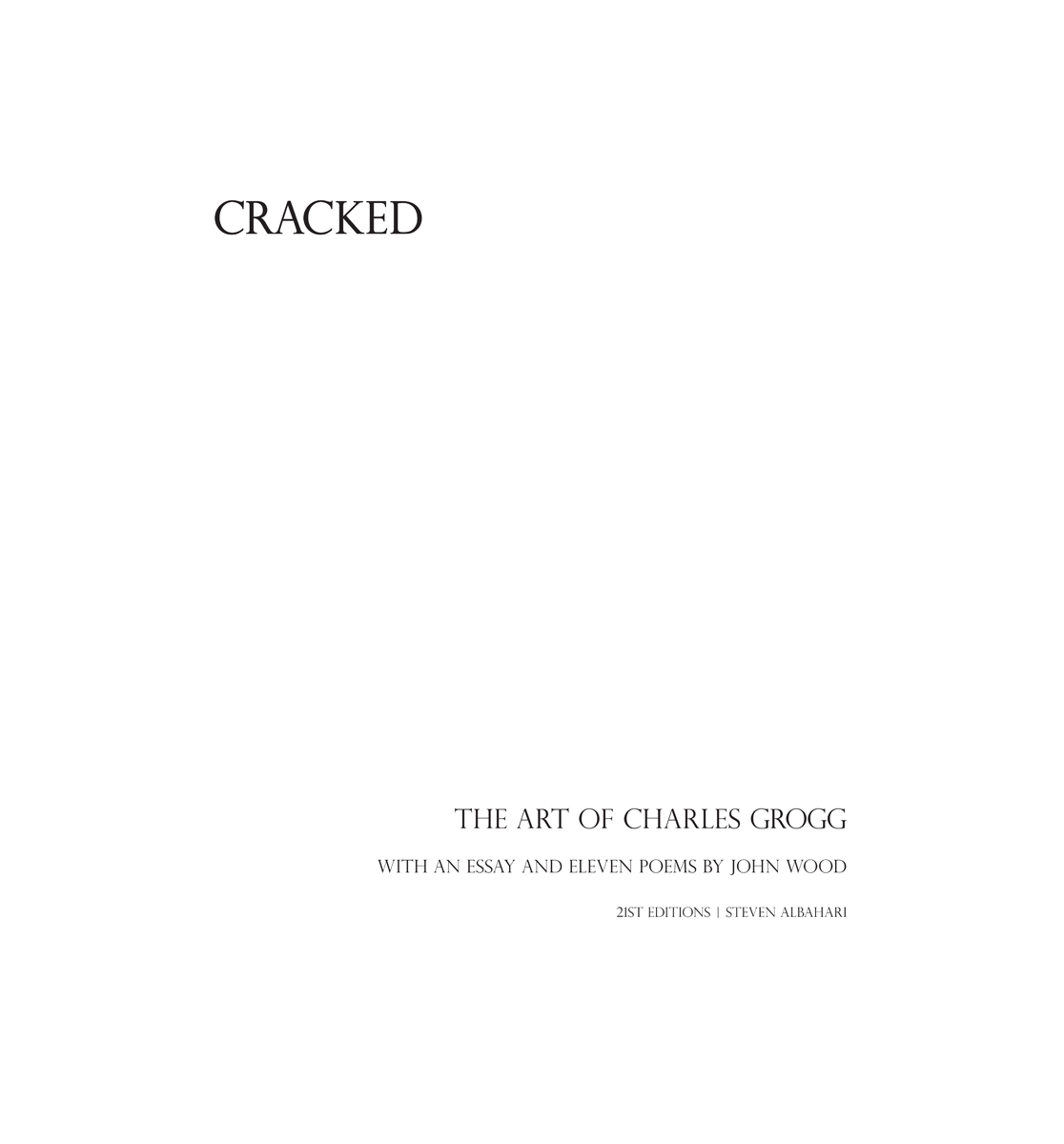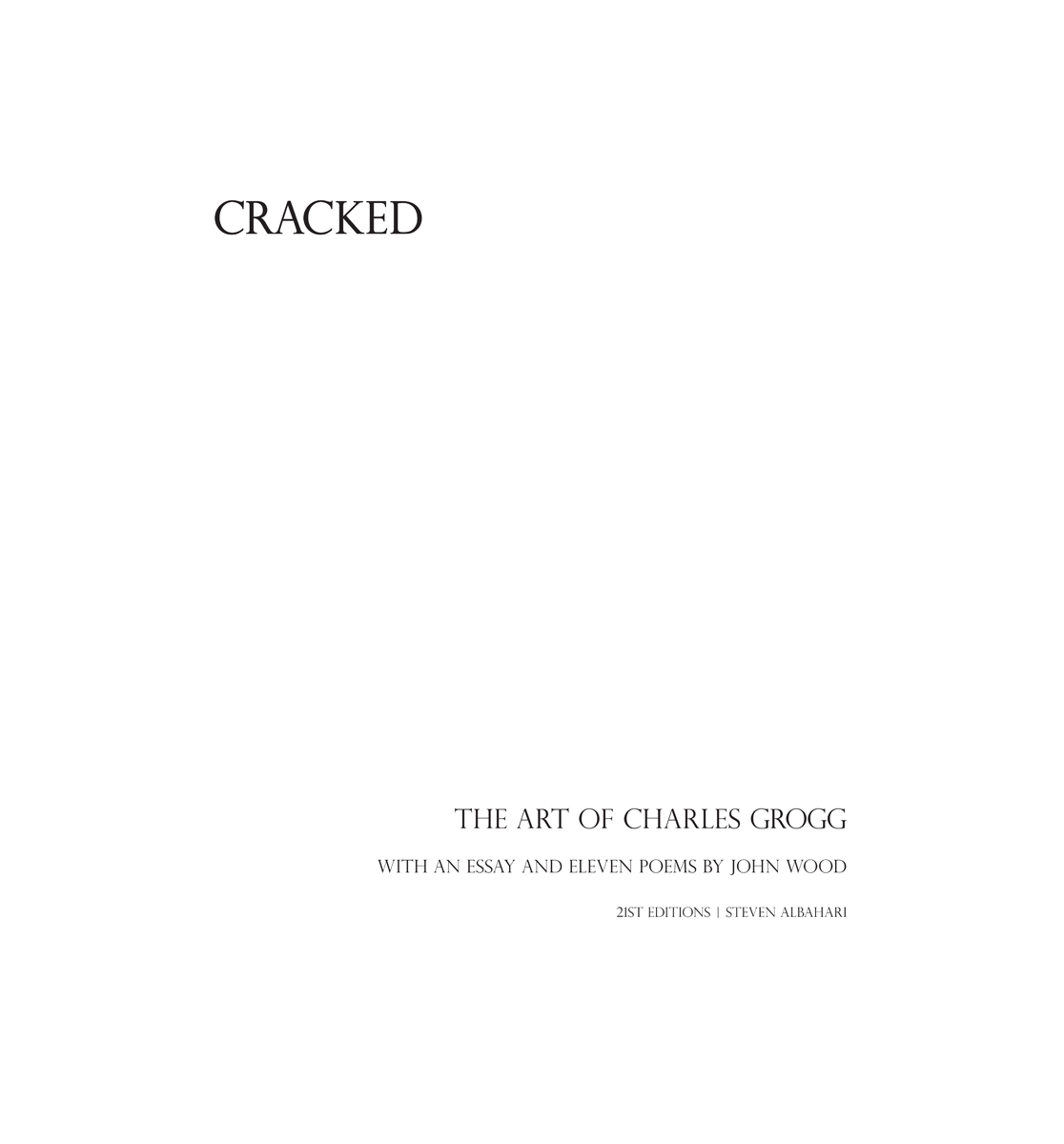 Cracked: The Art of Charles Grogg
Poems by John Wood
Edition: 38 copies
10 signed bound platinum prints on Gampi Torinoko handmade paper
3 loose, 20 x 24 inch signed platinum "Reconstructions" on Gampi Torinoko
Mammoth, upright, 20 x 21 1/2 inches
Handcrafted in New England
Charles Grogg's photographs are hauntingly beautiful and hauntingly strange. They are strange in a way that most 'strange' photographs are not. There is no violence, no brutality, no shock but the shock of authentic art, the shock that forces a viewer back again to look at them and keeps them as fresh on the one hundredth viewing as they were on the first. But they are indeed strange, strange in a way the work of absolutely no other photographer I have seen is strange. Strings and wire are often an integral part of a Grogg photograph, and though that is interesting and connected to their strangeness, it is not at the core of it. The strangeness lies both in their tetherings, their connections, and also in Grogg's deliberate disconnecting of parts of a photograph. It is as if he is not only the archetypal deity Romanticism yearned for, the one that unites 'man and beast in the round of their need,' but also the great god Shiva, who both destroys worlds and dances them back from chaos into order. -John Wood
John Wood - The Symmetry of Endeavor
The Symmetry of Endeavor
Edition: 52 portfolios
12 platinum prints mounted 16 x 13 inches
1 vintage platinum print from the Rondal Partridge Archive
DVD of Outta My Light! by Meg Partridge
Introduction and poems by John Wood

Handcrafted in New England
Rondal Partridge is one of the greatest and most visually exciting photographers of the twentieth century. His vision is thoroughly and completely his own, and that his name is not yet enshrined in the pantheon of the other greats is a tragic accident of photographic history, an omission which likely has more to do with his mother's great fame than with a serious consideration of his art.
Partridge, born in 1917, was raised in a family of artists, began photographing at fifteen, at seventeen began assisting Dorothea Lange, at nineteen became an assistant to Ansel Adams, and by the age of twenty-three was working as a professional photographer. He has also produced and directed films and been a university lecturer on photography. His work has been the subject of a book, "Quizzical Eye: The Photography of Rondal Partridge," and the film "Outta My Light!" His work was included in Edward Steichen's Family of Man exhibition and has been published in Horizon, Fortune, Harper's Bazaar, Life, Look, and all the major magazines. -John Wood
John Wood - Yamamoto Masao
Yamamoto Masao - Deluxe Edition
Text and a poem by John Wood
Photographs by Masao Yamamoto
Edition: 42 numbered copies
Two volumes hand-bound in silk
12 bound platinum prints and 3 loose silver gelatin prints
12 1/2 x 12 1/2 inches

Handcrafted in New England